Pinduoduo has announced an all-time high record for its daily orders, surpassing a peak of more than 100 million at China's National Day holiday in October 2020.
Pinduoduo means "buy more together", this fledgling brand officially went public in 2018, bringing in more than $ 1.6 billion and joining the list of the most successful IPO companies of the year.
Not only that, Pinduoduo also owns an impressive series of stats when he just turns 4:
* 135 million daily users;
* 3.6 million sellers;
* $ 66.2 billion of total transaction value in 2018;
* 11.1 billion orders created in 2018;
* $ 1.8 billion in total floor sales, and;
* 652% growth rate in 2018.
"Miracle" steps
Like the leading e-commerce sites Taobao and JD.com, Pinduoduo offers a wide range of consumer goods, from department stores to home appliances. But the difference lies in the combination shopping model of Pinduoduo's social network, also known as the "collectively" feature.
By running a series of shopping programs on the WeChat social network, Pinduoduo not only encourages users to order but also shares with relatives and friends to enjoy preferential prices together. Combined with the "rewards" for successful calling such as: cash, discount codes, lottery tickets, free products … Pinduoduo quickly turned WeChat users into their own sales staff, and at the same time became a phenomenon in the Chinese market.
The secret to convincing users of Pinduoduo? – The "cheap" price. The discount rate on Pinduoduo's products is up to … 90%, including some typical products such as 10 boxes of tissues at 44,000 VND (sold 6.4 million units), a rain umbrella costing 34,000 VND (sold 4.8 million units).
Pinduoduo's bulk selling tactic also helps suppliers to be willing to offer at better prices, creating a "win-win" situation for the parties involved.
One expert commented: "While the Taobao interface is focused on search functionality and strives to show as many products as possible, Pinduoduo arranges its products as a news site, customers always have. enough time to research each program. "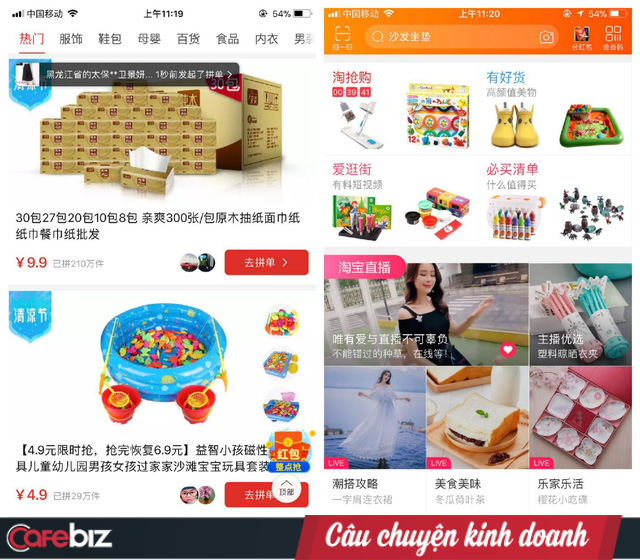 Layout of Pinduoduo (left) and Taobao (right)
Pinduoduo's model also allows manufacturers to supply them directly to end customers, eliminating a range of high-cost distribution middlemen. This model has been used extremely successfully with fresh produce and once again has been hugely successful at the hands of Pinduoduo.
In addition, small and medium-sized brands are also preferred to avoid influencing "high-end brands". Advertising costs are also minimized when users constantly share about deals.
Because successful sharing will receive attractive prizes, Pinduoduo users not only "share indiscriminately" but also actively send products to the most potential audiences, improving the efficiency of Pinduoduo's programs.javascript:void(0)
User featured
CEO of Chuchujie said: "E-commerce platform Taobao currently has more than 500 million users, but social network WeChat has up to 1 billion users.
Not only that, although Taobao and JD.com "occupy" the Chinese market, they have never reached the users in small cities and elderly customers.
This group of customers is becoming aware of the Internet with WeChat as the most important source of information, making them a potential segment for Pinduoduo. "
In addition, Pinduoduo also focuses on exploiting the female segment because they are often the ones making shopping decisions for their families. After a while, Pinduoduo had 70% female customers.
Respectable achievements
Founded in September 2015, Pinduoduo is the fourth startup project of Colin Huang, a former Google employee with experience in search and e-commerce.
Combined with his passion for video games, Huang found the "secret" of success of both Alibaba and Tencent to apply for Pinduoduo.
Only 2 years after its establishment, the total trading value of Pinduoduo reached 14.7 billion USD. To get there, the "giants" took a considerable amount of time, five years with Taobao and 10 years with JD.com.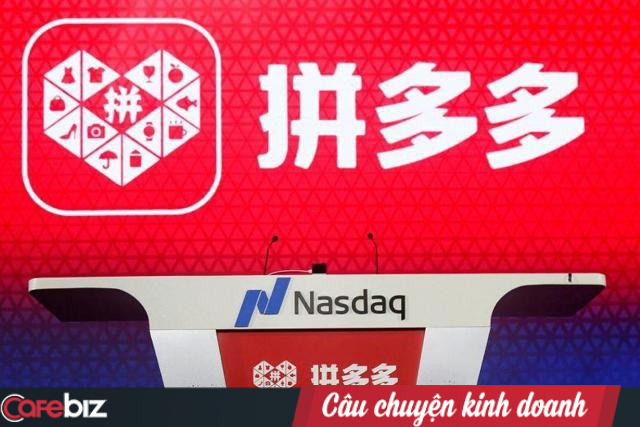 Pinduoduo's funding rate is equally impressive, after being successfully funded by IDG and Lightspeed China in series A, just four months later, this fledgling brand received more than $ 110 million from major partners like Tencent. , Baoyan Partners, New Horizon Capital …
By April 2018, Pinduoduo raised more than $ 3 billion, pushing the company's total value to $ 15 billion before he hadn't reached the 3-year mark. Because Pinduoduo's success is tied to the WeChat ecosystem, Tencent has continuously invested in to hold more than 18% of the shares.
Through 4 rounds of fundraising, Pinduoduo has now become one of the largest e-commerce startups in the world, continuously ranked in the top 5 of the largest e-commerce companies in China.
The model is not perfect
But Pinduoduo's "miraculous" journey has faced a lot of criticism, especially the problems surrounding fake goods – poor quality, delivery time, loss of goods, or poor care. unique.
In some cases, the advertised price is also higher than the actual order value due to the number of unsecured buyers, making many customers frustrated and demanding to cancel the transaction.
Up to now, Pinduoduo's customer complaints rate is nearly 18% and the satisfaction rate of users is only given 1 out of 5 stars, according to a survey by China E-commerce Research Center. National. The majority of users are dissatisfied with product quality, on-time delivery and "fake advertising" programs.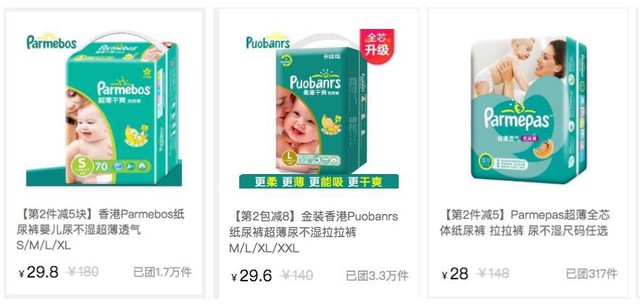 P & G's Pamper diaper imitation series
After a successful IPO, Pinduoduo was immediately sued in US court for pirating products.
Only in 2017, this e-commerce site had to remove more than 10.7 million fake products and close more than 40 million accounts showing signs of fraud. Pinduoduo also had to spend more than $ 22 million to set up a complaint settlement fund.
But what worries many experts most is that the Pinduoduo model is still not profitable, despite a series of steps to cut operating costs and purchasing. In two consecutive years 2016 and 2017, Pinduoduo made another loss of 43 million USD, 77 million USD and there is no sign of stopping.
An expert from 86 Research said: "Pinduoduo can not escape the image of" cheap goods "imprinted on the subconscious of users. It can become a" double-edged sword "for the brand. this in the future. "