DIRECTIONS
Prepare pudding according to instructions on box.
In a large bowl using a hand mixer, whip cream cheese until smooth. Add powdered sugar, vanilla, and salt and beat until combined. Fold in prepared pudding, sliced banana and 1/2 cup whipped topping until fully incorporated.
Transfer to a smaller bowl and line with whole Nilla wafers. Top with whipped topping, crushed Nillas, and banana slices. Serve.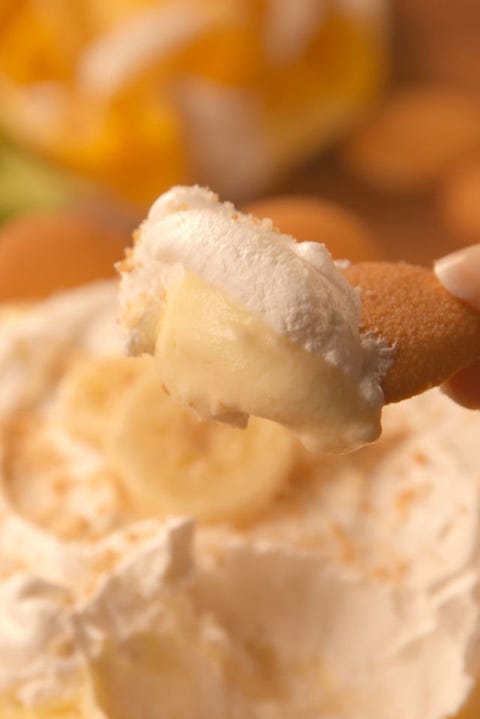 Ingredients Decrease Serving 22 1-3/4 cups and 1 tablespoon all-purpose flour 1 teaspoon salt 1-3/4 teaspoons baking soda 3/4 cup and 2 tablespoons and 2 teaspoons butter or margarine 1-3/4 cups and 1 tablespoon white sugar 1-3/4 cups and 1 tablespoon mashed overripe bananas 3-3/4 eggs, beaten 1-1/3 cups and 1 tablespoon chopped walnuts Directions… Read More Extreme banana nut bread recipe
Creamy and delicious oat milk! This homemade oat milk recipe is 5 easy ingredients, ready in minutes, and delicious in tea or coffee or poured over cereal. All you need is some rolled oats in your cupboard and you're good to go. Add some maple syrup, or other syrup of your choice, vanilla extract and… Read More how to make oat milk
Ingredients 6 thick slices bread 2 large eggs eggs ⅔ cup milk ¼ teaspoon ground cinnamon ¼ teaspoon ground nutmeg 1 teaspoon vanilla extract salt to taste Directions Step 1Beat together egg, milk, salt, desired spices and vanilla. Step 2Heat a lightly oiled griddle or skillet over medium-high heat. Step 3Dunk each slice of bread… Read More how to make french toast